What is a REAL ID?
In 2005, Congress passed the REAL ID Act to set standards for the issuance of sources of identification, such as driver's licenses. On May 7, 2025, all Americans will need a REAL ID-compliant driver's license or another accepted form of identification to go through airport security or enter secure federal buildings.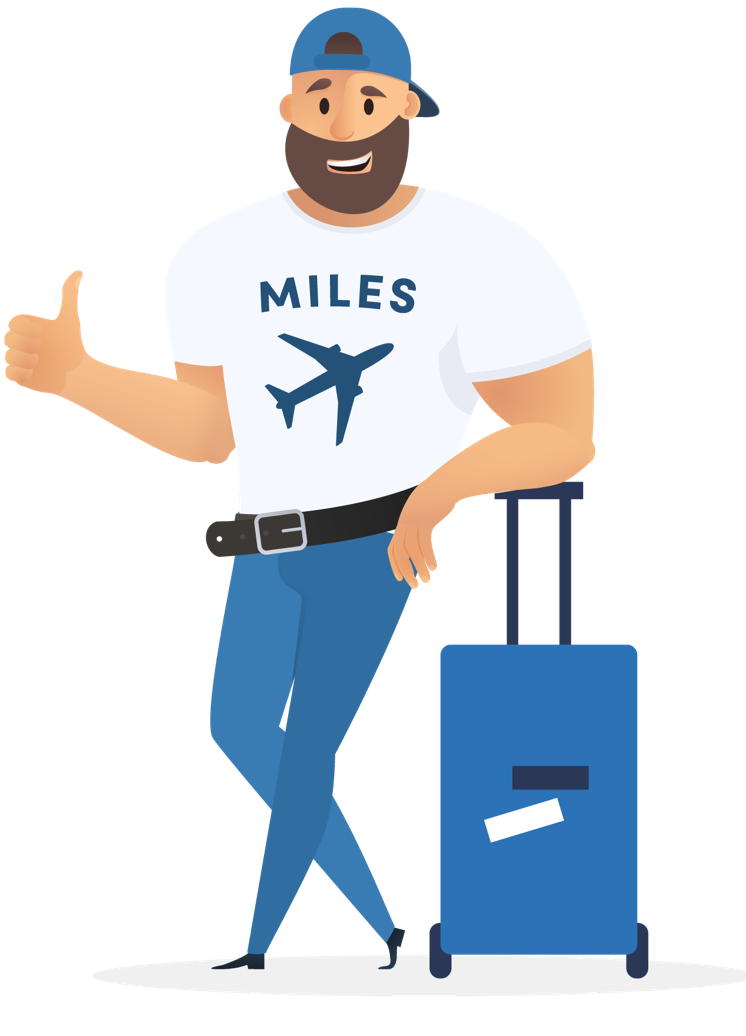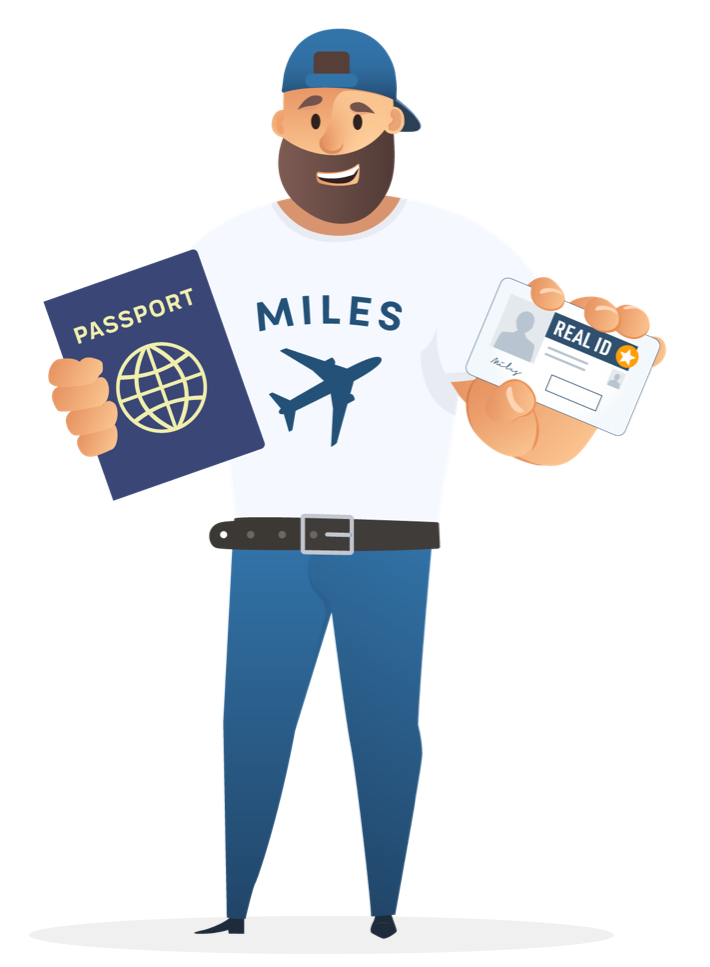 Starting May 7, 2025
You'll Need One Of These To Fly.
A real ID-Compliant
Nevada Driver's License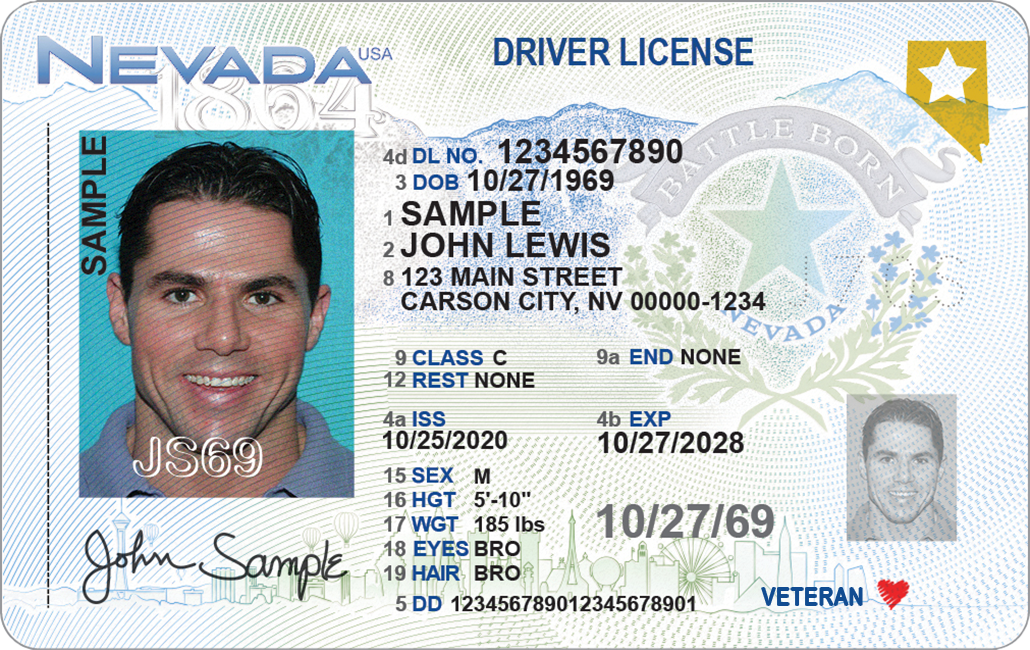 Nevada Driver's licenses that are REAL ID Compliant have a star in the upper right corner.
A Current
U.S. Passport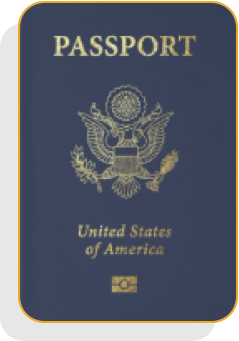 If you don't have a REAL ID-Compliant license, you can use a current U.S. Passport or the following forms of ID:
- U.S. Passport Card
- Foreign Passport
- Permanent Resident Card
- U.S. Department of Defense ID
Do I need a REAL ID?
Take this quiz to find out if you need to get a REAL ID or wait until the next time you renew your driver's license.
Do you have a valid U.S. passport card, foreign passport, permanent resident card, U.S. Department of Defense ID or other acceptable ID?
Do you plan to fly within the US after May 7, 2025?
Do you plan to visit a military base, nuclear facility or federal building that requires ID upon entrance?
How do I get a REAL ID?
It's as easy as 1 - 2 - 3
Gather your documents. Use the quiz below to make sure you have the required documentation.

Make an appointment or wait until you visit the DMV for another reason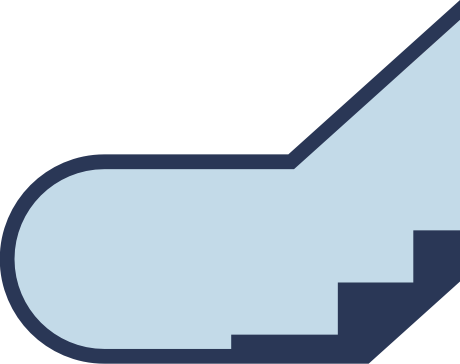 Document Quiz
If you do not have any of the documents listed, please visit the DMV website for additional information. All documents must be originals.
01

Proof of Identity - One document required
You need to bring in documentation of your identity, date of birth, and lawful status. If possible, select a document that has your current full name to avoid documenting any name changes. Do you have one of the following documents?
02

Is your current full name listed on your identity document?
02B

Proof of Name Change - One document required for each name change
If the name on your identity document is different than your current name, you must bring a document to prove the name change. If you have changed your name multiple times, you must have proof of each change. Do you have the following?
03

Proof of Social Security - One document required
You must provide proof of your full Social Security number. The document must contain your current legal name. Do you have one of the following documents?
04

Proof of Nevada Residency - Two different documents required
Documents must show your name and Nevada residential address. Original printouts from online accounts are accepted. Documents must be dated within the past 60 days or the original or certified copy of the last-issued document. Do you have TWO of the following?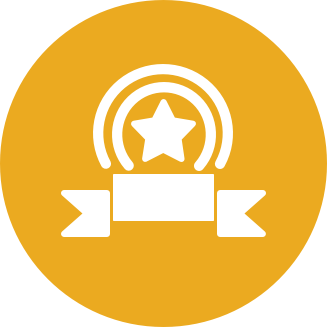 Gather your documents and make an appointment to get your REAL ID today!
Congratulations, you have all of the documents required for REAL ID!
Please bring all of these documents with you to your REAL ID appointment. See the list
Valid Real ID driver's license, instruction permit, or identification card from another state
Marriage certificate (government issued)
Social Security Card
Record from a hotel, motel, recreational vehicle park or campground located in Nevada indicating no fewer than 30 days of consecutive residency in this state
Schedule your appointment today.