Real air travel requires Real IDs
Want to get through airport security after the upcoming federal deadline? Upgrade your driver license to a Real ID today!
BOOK YOUR APPOINTMENT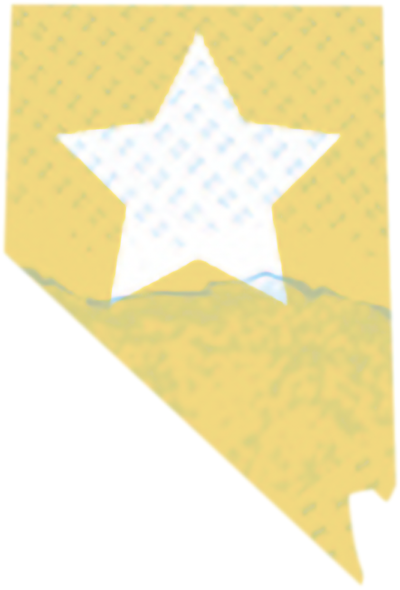 New flight requirements coming soon
On May 7, 2025, the federal government's REAL ID act will fully go into effect, requiring all Americans to show a Real ID-compliant driver license, current U.S. Passport or other accepted form of identification to get through airport security or enter secure federal buildings.
For most people, the simplest of these forms of identification to obtain and carry with them is a Real ID driver license, since it's the same size and cost as a regular driver license, and it's easy to book an appointment to get one now.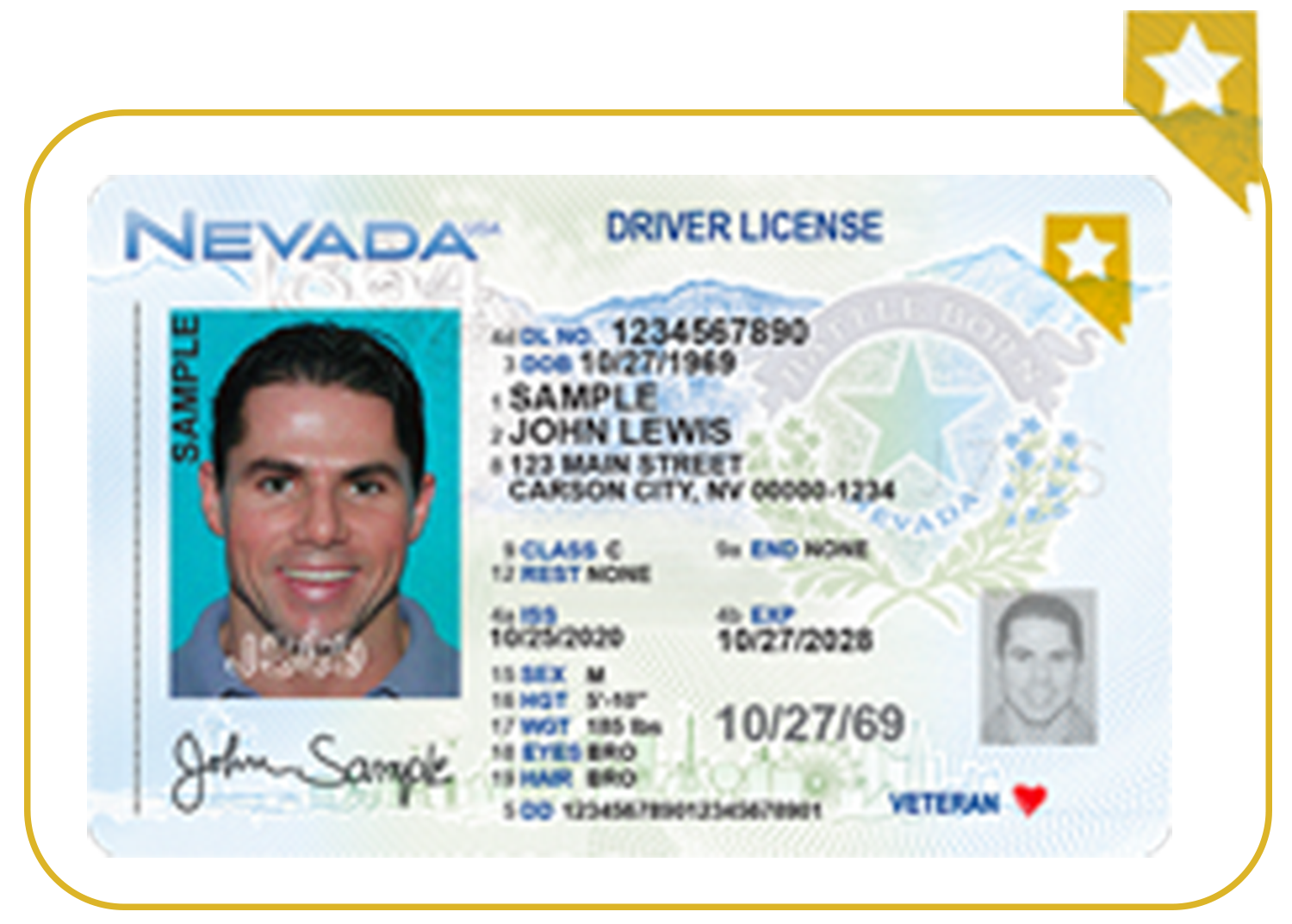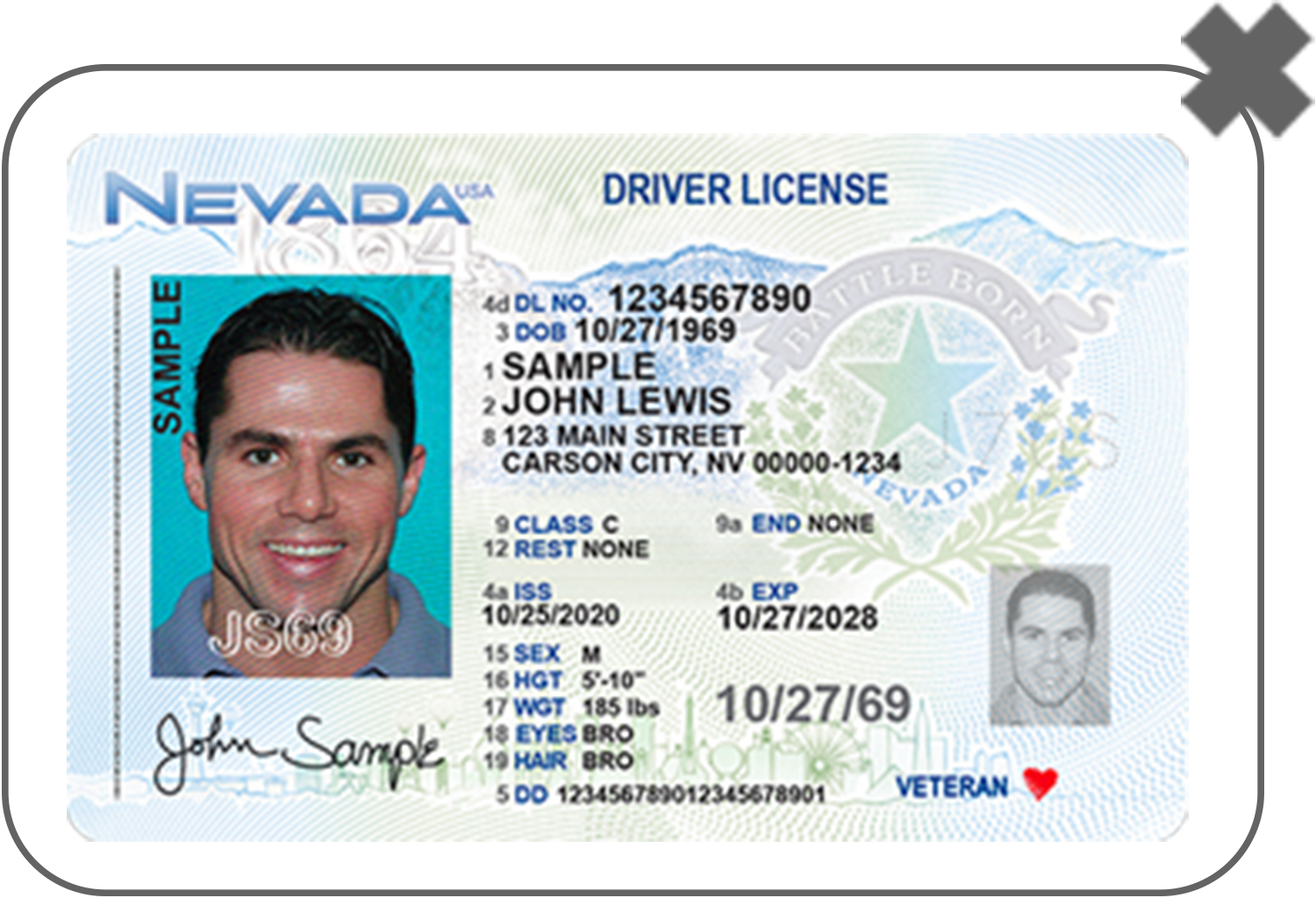 Get Ready to get your Real ID
Upgrading to Real ID is easier than you may think. Just gather a few documents that prove your 1) Identity, 2) Social Security status and 3) Nevada Residency, then bring them to your local DMV appointment.
All documents must be originals. If you don't have one of the documents you need, learn what to do here.
01

Proof of Identity (one document required)
Do you have ONE of the following documents? If possible, select a document that has your current full name to avoid extra steps.
02

Is your current full name listed on your identity document?
02B

Proof of Name Change (one document required per name change)
If the name on your identity document is different than your current name, do you have one of the following?
03

Proof of Social Security (one document required)
Do you have ONE of the following documents, showing your full Social Security number and current legal name?
04

Proof of Nevada Residency (two different documents required)
Do you have TWO of the following documents? Documents must be dated within the past 60 days and show your name and Nevada residential address – printouts from online accounts are allowed.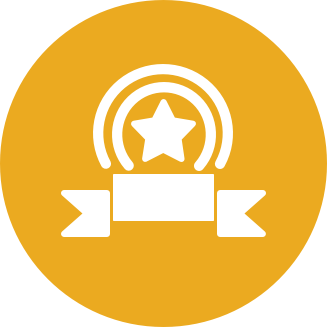 Congratulations, you have all of the documents required for REAL ID!
Bring all of the documents you selected with you to your Real ID appointment, and you'll be ready to fly in no time!
BOOK YOUR APPOINTMENT